Most people wish to stay in a tree house. Probably, you have had this fantasy as a child and you wanted to own a tree house. Don't feel disheartened. Here is an amazing tree house to live your childhood dream.
Kids will surely like this place as they will be able to hide from their parents and arrange secret meetings with their friends. This place is situated in a forested area of Vancouver Island.
The resort, Free Spirit Spheres, the brainchild of Tom Chudleigh, permits the visitors to stay in this dreamy place.
Look at the picture below. The place is covered with trees. These round tree-houses were built in the early 90s.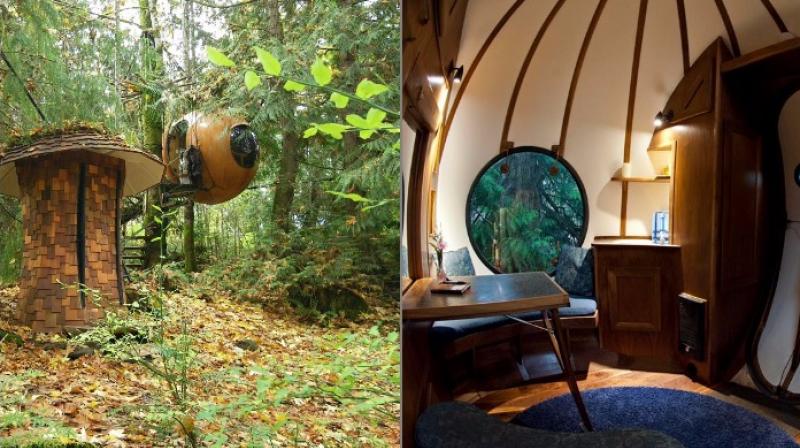 The interior design of this resort is just as comfortable and beautiful. Only two people can live here comfortably. Perfect for a couple. The reasonable price of the wonderful place for staying purpose.
Pack your bags and stay here in Canada for a week.