If you are searching for some amazing restaurants in Varanasi, you can get all the things you need to know here. Other than street foods, you can choose to eat at some of the most luxurious restaurants of this city. You will get anything from north Indian cuisines to staple dishes with rice.
1. Lemon Grass Fine Dining & Lounge Bar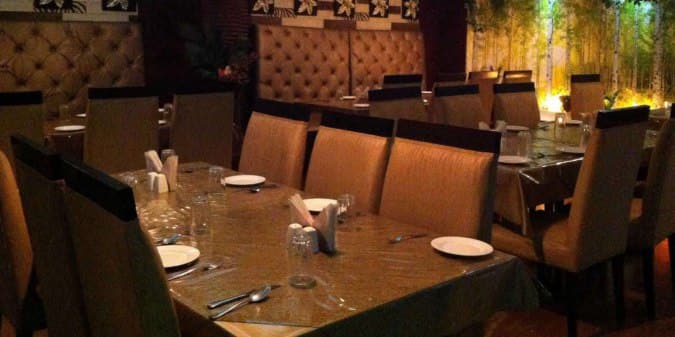 Lemon Grass restaurant is in downstairs. It is also a rooftop restaurant in Chetganj. You must try Butter Nan, honey chilli potato, paneer mirch masala, dal tadka and Tava chicken. They have TV showing news channel in low volume. You can smoke and order drinks at a low price. They give exceptionally good food service.
2. 3cherryz Sky Lounge & Cafe
This rooftop restaurant, located at Sigra, is a great place to have dinner with family and friends. The ambiance is comfortable. They usually play music in the background. You must order delicious dahi ke kebab, pizza, pasta, brownie, green apple fizz and ice cream. You can watch IPL match while having food and cocktail.

3. Rasoi Restaurant

Rasoi restaurant provide lip smacking food service and excellent ambiance. It is a hidden gem. You can order anything from the menu – continental food, North Indian, and Chinese cuisine. Great value for money. You must try some of the most delicious food they offer like dal makhani, corn cheese balls, paneer roganjosh, aloo banarasi, baked canneloni and chilly chicken garlic noodles.

4. Dolphin Restaurant

It is situated beside Ghat of Varanasi. There is a guest house underneath. You don't have many options in the food menu. You should try lassi, chicken tandoori, korma, Hyderabadi biryani with mutton. Cost is reasonable and the view from the Rolf terrace is great.

5. Shri Restaurant

This Cafe is situated near Dashaswamedh Ghat. You can expect cozy ambiance and great service. You will get vegetarian food at affordable prices. The staff is good. You can come to get the taste of homemade food. The cuisines you must try are tomato soup, Masala Dosa, and pancake. You must eat here if you want homely culinary.

6. Sunrise Rooftop Restaurant

It is in-house canteen for Ajay Guest House. It is situated on its rooftop. You will see the open area just beside the Ganges. You can order anything from the veg sandwich, chow mien to North Indian and continental food. The open terrace gives a magnificent and surreal view.

7. Ganga View Roof Top Restaurant

This rooftop restaurant is situated near Chausatti Ghat. You will get an amazing view of Ganga river while entering the restaurant. You can view it while having paneer butter masala and garlic naan on the terrace.

8. Hindustan Samrat Restaurant

Hindustan Samrat Restaurant is one of the most sought after restaurant in this city. It was made in 2012. The restaurant has romantic ambiance and offers delicious dishes. You must try dishes like chowmein, idli and dosa.
9. Green Garden Restaurant

Green lights will make it easy to find this restaurant. You can enjoy having pure vegetarian dinner with your family in the peaceful rooftop restaurant providing great food service. You can choose foods from a big menu. The must try dishes are noodles, pasta, sizzler, cappuccino and cashew nut curry.